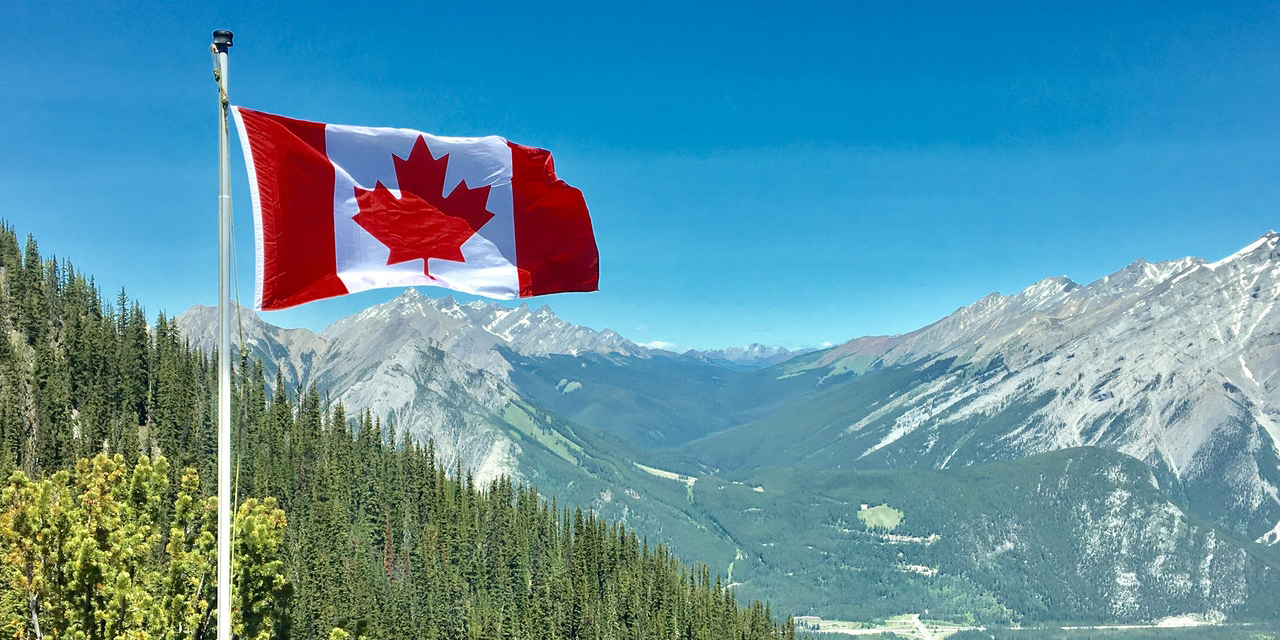 This list is ideal for anyone in Canada looking to purchase keepsake jewelry supplies to make breastmilk and memorial jewelry. Ordered by category it's almost a one-stop-shop of the things you'll need to succeed making keepsakes for your growing clientele. Prices are correct at the time of publishing but may be subject to change. Version française à venir!
The UK version of this list is here, the USA version is here and the Australia version is here.
PPE – Personal Protective Equipment
Probably the most important on the list because most of us are making keepsake jewelry to support our families. A little bit of resin dust now and again might not seem like that much of a bad thing but you have to look towards the future. If you put in place a good code of conduct now and insist on safety, you'll be thankful later. Coming soon: a blog on keeping yourself and your family safe as you work with multimedia! So here are a few of my favourite safety items and where to find them.
Gloves
Nitrile disposable non-powdered gloves are essentials! You'll need to change your gloves often due to the hazardous and super sticky nature of resin. As into reusability and eco friendliness, it's almost impossible to keep gloves for more than one session. They gunk up, split and the stickiness can ruin a perfectly de-moulded piece so change them often and neutralise it in other ways of recycling and reducing plastic. Flea markets might be possible for a supply of gloves but personally, if I've run out I buy .
Gloves In A Bottle
Gloves In A Bottle are great for adding extra protection to your hands under your gloves and up your arms, especially if you're using epoxy resin. If you rest your forearms on the work surface and it has some resin on it, make sure you use Gloves In A Bottle on your arms to protect them
Zinc barrier cream can protect your arms and hands in the same way, in case the gloves slip or get a hole in them

Respirator and Glasses
Respirator and glasses set I highly recommend you protect your eyes and lungs with a but I don't always wear mine
Disposable dust masks should, at the very least, be worn while drilling and filling resin and you should never do this around children and pets
Clothes
Hair elastics in abundance if you have long hair. It's good to keep it back and not be worrying about finding a band. I keep a dozen in my studio on a hook next to my face mask
I try to wear denim jeans to protect my legs from any spills and sharps dropping down
A heavy duty canvas apron is perfect. Joanna at Isabel Necessary put my logo on some aprons which feels really professional and sets a good image.

Sending Kits
Small shipping boxes are brilliant for posting out your sending kits and we recycle these when they're not ripped
Some labeled 3ml pots to your clients for hair, ash and cord. You'll send them back to your clients along with their order and they will be kept for a lifetime, a century or longer. The contents of these pots will be precious so don't worry about the environmental issues of disposable plastic. I've found these aluminium 5ml pots that would look fantastic if you're creating a luxury ethical eco-friendly brand
Heat and freezer-proof plastic tubes for breastmilk, 10ml is great. I would mark a line at 5ml and one at 7ml with a Sharpie and ask the client to fill between the lines. A storage rack is great for keeping your tubes neat in the studio

This size clear Ziplock bags are essential for the breastmilk tubes which sometimes leak, and we found we must tell clients to keep the two milk tubes in one bag and the hair pot in another because we've had back hair soaked in milk before!
Sealable cellophane bags for other elements, even ashes sometimes leak so they need hygiene bags too to make sure nothing can escape and fall out of the box
A ton of fine tip Sharpies… I can't keep enough of these around and they're essential for marking the breastmilk tubes, ash pots, bags, labels and metalworking. The supermarket CD pens wash off in the pressure cooker.
Cheap ring sizers are perfect if you're selling rings and clients just send them back with their kits. Every six months or so we invest in a new batch to cover the ones that weren't returned but in general clients are great. We send instructions with the kits which the clients return as well.
Organisation
plastic takeout tubs which perfectly. You can store them on a shelf, a shoe rack (Home Bargains and IKEA are great here)
10 drawer organizer cart like this are perfect for storing orders or tools!


I literally found mine outside someone's house, knocked on their door and asked if it was ok to take it. You don't need to spend money on everything; try to make do and mend. My containers and drawers are all labeled with Brother labels, I got it on eBay second hand and it saves us time, but you can write them out by hand. The Works sells rolls of labels and don't forget to keep all your label backs, they're perfect for working hair on!
When a new order arrives in the post I write out a label and print it twice. One for the container and one for the shipping box
I use highlighters to colour code my orders, then use the same colours to mark them on spreadsheets.
I keep a tablet in front of me and we all use Google Drive which is free and super eco friendly. The tablet was a big investment but I think I'll save much more in the long run in time and effort, it's great for sending proof photos and checking orders on websites, Etsy, Facebook messages…
Breastmilk Preservation
Breastmilk tubes – we send each client two tubes for their milk marked at 5ml and 7ml for the client to add milk between the lines, with their name and order number written on the sides and lid. When they arrive we pop them in the freezer and every few weeks we take one tube for each client to preserve.
Milky Mama Magic Magic Dust™ is great for preserving breastmilk if you don't have your own preservation method
Plastic pipettes to add preservative
Optiphen plus is our favourite, which we used to buy in bulk from the USA (there are many different chemicals that artists use, please see the blogs)
An electric pressure cooker is perfect for heat treating the milk and it's ideal if you buy one with a steaming rack, which keeps the tubes propped up. Once each tube is completely cooled we sort the tubes into their order containers and what's left is kept in a cupboard


Moulds
Of course we think our moulds are the best but you can pick up cheapies on Amazon to practice resin work. When you're selling high quality keepsakes you have to make sure your moulds are replaced as soon as they begin to cloud so you don't lose shine
Cheap pendant moulds that don't need drilling are fun and a great way to show locks of hair and flowers
Little gemstone moulds are great for casting ash and umbilical cord, which can have silver bails attached or be cast in a larger setting of clear resin
The rose moulds are super cute and are perfect if you want to glue on some little silver necklace findings (nobody wants silver plated – see Findings below!)
UV Resin
Our UV Resin is the best I've found. Other UV resins smell awful in comparison. I now think UV resin is vital for keepsake jewelry because it's fast, meaning you can concentrate on one client's order at once, not pour a dozen and wait days for it to cure. It works at low temperatures (I remember winters waiting forever for epoxy resin to cure, now I can finish an order in one sitting)


48w Low Heat LED UV Lamp is perfect for keeping pieces from overheating and uses less energy than a standard bulb lamp

cocktail sticks are perfect for removing bubbles. I know some people use a lighter to get them out but that only works on open-back moulds, such as cabochons. The ideal way to remove bubbles is to work at night with artificial light and let a piece sit for a few minutes to allow them to rise, before adding powders and other elements. The pieces won't begin to cure until the UV light's on. If you want to keep a piece liquid while you cure something else, face the UV lamp away from you or even put a cardboard box over it (don't forget it!)
Resin sparkle mixes and other colours. Mica has been shown to often be child-mined, so to stay safe go for plant based and synthetics or mica that's guaranteed to be child mining-free (like ours). Craft shops sell edible shimmers that are perfect with resin
Titanium dioxide is a white UV stabiliser which helps with breastmilk preservation but be careful: a tiny little bit goes an awfully long way
Epoxy Resin
Little Windows® Brilliant Resin for Jewelry is the best rated epoxy on the market and comes with the best reviews in the resin jewellery groups. It's the resin recommended on Amy's Breastmilk Jewelry E-Course (click here) and used by breastmilk and memorial jewelers all around the world. It's a great option if you want things to cure slowly and it's more cost effective. I know a lot of artists who swear by it but you would also need lollipop sticks, mixing cup and scales
Visit the Little Windows® website here (they're based in the USA) and the fantastic Fran has given me a 15% off code for you all KEEPSAKERSAVE15 so pop that on at the checkout. Fran ships by USPS and I think her tutorials and blogs are really inspiring. Keep an eye out for my own epoxy resin blogs coming soon! Nikki
Finishing
Needle files will remove a bit of resin at a time
A Dremel-style rotary tool is perfect for filing off bits of resin, metalworking, polishing etc
Pearl drill for spheres – we ruined so many stunning items by drilling them off-centre with a rotary tool and you can learn from our experience. If you want to fully drill a sphere you'll need one of these!
1mm Micro Drill Bits can be used for half drilled pearls where you glue in findings
Cotton buffing wheels are nice and gentle on plastic and metal, but you should try to make sure your resin pieces don't need polishing. The best finish comes from a nice shiny mould. You can use your UV resin to apply another coat to any piece or just dome where you've drilled
Findings
Bead Inserts from us. You have to be careful because lots of inserts online say they're solid sterling silver and are 925 stamped, but are just silver plated base metal. The price should give you an indication. If in doubt and you can afford to lose one, scratch it and put it in water for a few days. If it's base metal it'll rust.
Domed Head Pins are for fully drilled spheres and covering the pouring spout. Use our cost calculator to work out what to charge and try to offer your clients the choice of two, but no more than that or they might become overwhelmed
Ring settings like this one sell very well, and rings are the second most sought-after setting at Tree of Opals after our charm beads. This solid sterling silver setting is pretty and gives you an idea of what can be done. We usually make at least two resin cabochons and choose the best for the piece


Please let me know if you notice any of these links don't work or need adjusting, or if you've got any suggestions. You can comment below or email us on info@keepsakersupplies.com
Nikki x