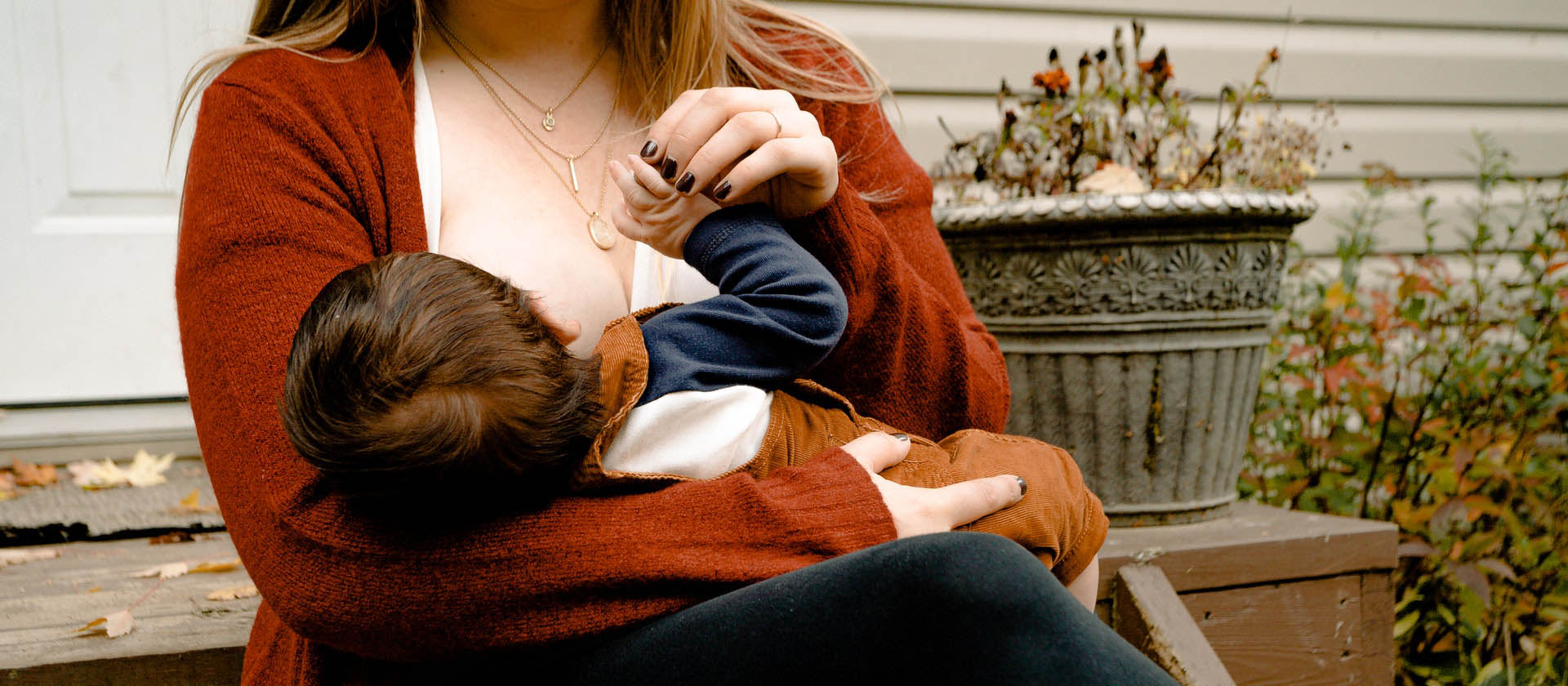 Instagram for Breastmilk Jewellery Makers can feel like an uphill battle but it's not too difficult use Instagram to find new clients. I find it really slow but the most organic way is just taking out your phone once an hour, looking for a hashtag used by your clients for breastmilk jewellery, and being genuine. Please give me a follow on @KeepsakerSupplies and you can see how I do my posts.
Breastmilk Jewellery Hashtags
The best way to find clients who are breastfeeding and proud of their journeys is to use certain hashtags. I used to search for people using #EBF or #ExclusivelyPumping etc. Make a list of the ones that speak to you, that you may have used during your own nursing journey, especially niche ones. For me, the niche was #BFAR and #BreastfeedingAfterReduction because of my reduction surgery when I was 18 years old.
Every hour follow 20 new people who are using that hashtag, then like a couple of their posts. Comment then as much as you have the time for (genuine comments only, if I really actually personally like something I'll say). It then grows very niche targeted audiences. Don't try to sell anything; genuine clients will come because they will notice you, then they will approach you.
Hashtag Manager Spreadsheet
Instagram hashtag spreadsheets are a great way to collate 30 hashtags for each kind of post you do, making sure they cover different areas (such as breastfeeding, crafting, being a working mama). I can't tell you how much I love The Spreadsheet Alchemist's Hashtag Manager Spreadsheet, and it's even a free download! This is definitely not sponsored by her but I have so much love and gratitude to Kristi for this freebie and have told her so. You can support her business by going for some of the paid spreadsheets once you see how useful they are. Here'a a little screenshot of ours, showing that I like to use local hashtags to encourage support of local businesses.
Being in the UK but selling internationally has always meant I use both UK and USA spellings and some countries like Australia and Canada use some from each. In the UK and Australia we spell "jewellery" with two "L's" with an "E" after them, whereas in the USA and Canada they go for the simpler form "jewelry"*
Mixed Case Hashtags
I'm a passionate advocate for equality and I believe that when we know better, we do better. Recently I found out that traditional hashtags are really difficult for some people to read. For example: (text reads hashtag only lower case which is harder for people to read) #onlylowercasewhichisharderforpeopletoread might be decipherable to you but would be very hard for someone with additional needs, anyone who struggles with reading, dyslexia folk and especially hard for anyone using a screen reader.
The RNIB recently asked people on Twitter to use mixed case in their hashtags because it helps so much, so if you want to help make sure everyone has an equal opportunity to read your posts please bare this in mind when you're putting up your own posts.
Post Scheduler
I use Later to schedule posts for my Facebook, Instagram, Twitter and Pinterest. Best of all, it starts out free and you can schedule one picture to post to all four of your social media channels at the same time. I do one a day on Facebook and Pinterest, and three a day on Instagram and Twitter, I reuse older images for the second two perhaps once a year. I use the Instagram planner to make sure the posts look right on the feed and drag and drop to change the order, so there's a mix of different things going up all the time. The theme for Tree of Opals is a rainbow that changes colour every week or so, and on Keepsaker Supplies I'm still working it out – please give us a follow on @KeepsakerSupplies
Instagram for Breastmilk Jewellery Makers
So make sure you're genuine and persistant and your followers will come but not only that, the ones you do get will be more likely to buy. Try adding a multiple choice button on your checkout page asking where clients heard about you and you'll soon notice a big increase in Instagram! It's all well and good paying for thousands of followers but it's not a populartity contest; if those people are never going to buy, you don't need them following you. Focus your efforts on your ideal clients and do little and often. I do up to 20 an hour
This series on making breastmilk jewellery is not a how-to, it won't give you all the answers and it won't magically create a business for you. If you're looking for step-by-step instructions and a course on making breastmilk jewellery, the Baby Bee Hummingbirds Breastmilk Jewelry E-Course (click here) is definitely what I'd recommend!
*It's a little harder for me selling moulds internationally because in the UK we add the "U" after the "O" and in the USA they don't. There are four variations of a simple phrase like "jewellery mould" and all of them get used. You can see why I need the spreadsheets!