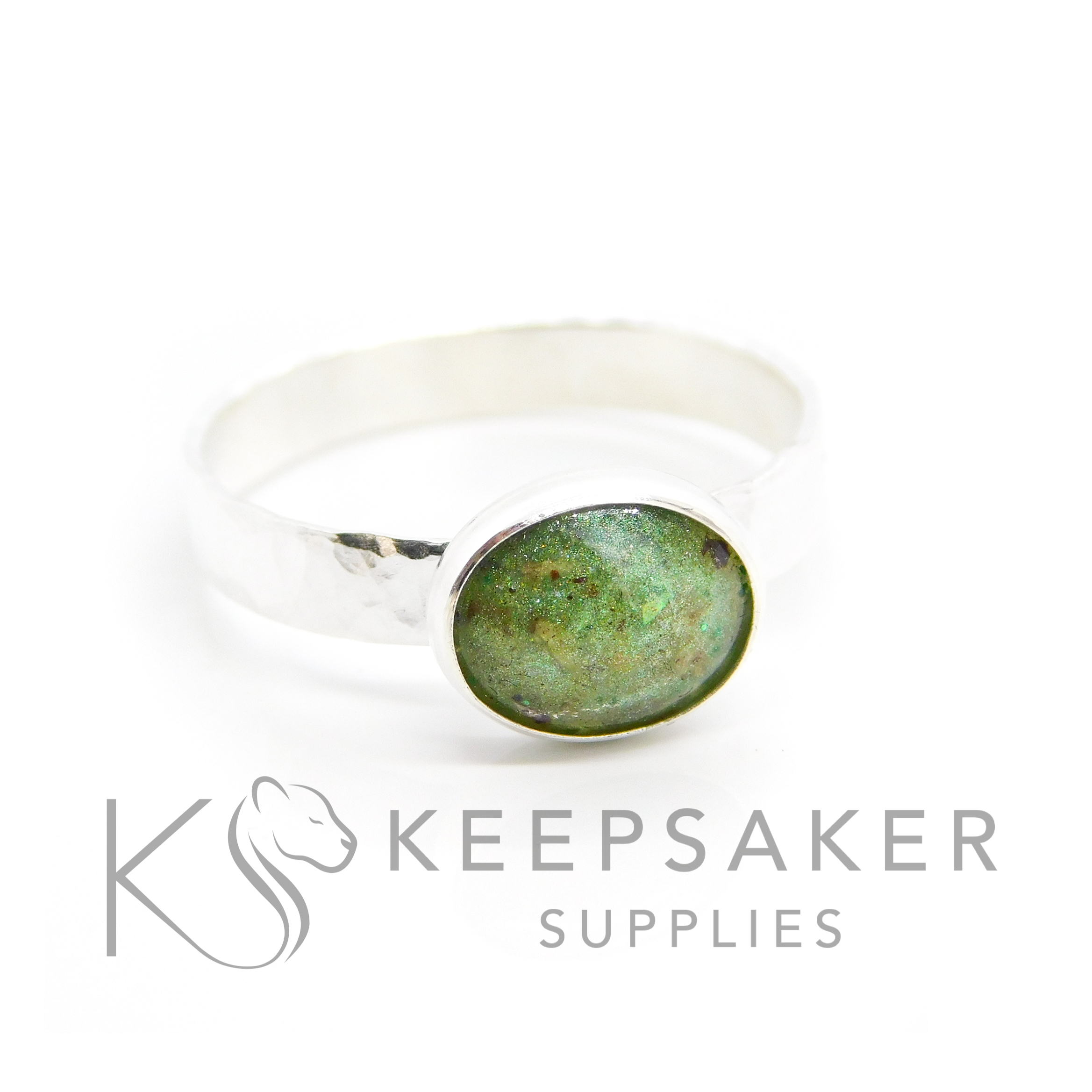 Making Umbilical Cord Jewellery and Placenta Keepsakes. The first piece of keepsake jewellery I ever made was with the placenta from my daughter Hannah. I added a little epoxy resin from a Pebeo kit to a small flat heart shape in a silicone letter mould I'd bought at the Poundshop (Dollar Store).


I took the finished heart and stuck it on some wide clear packing tape and placed a bronze open bezel around it. I covered it in resin and waited several days for it to dry. It's still perfect and I like to wear it on a simple waxed cotton cord choker, sometimes with a charm bead either side. I took it on live national TV in April 2017…

placenta and umbilical cord jewellery on This Morning in March 2017
As you can see, Philip Schofield doesn't seem so keen but Holly said the pieces were "really pretty". In the first photo, the piece on the right was that first one I ever made. I had heard about placenta jewellery in my encapsulation group and people were talking about stirring the ground powder into resin. Someone had asked how to keep it in a heart shape without the grains moving around and sinking but I started watching YouTube videos obsessively.
I considered doing resin-only pieces but thought they looked a bit tacky. I didn't know where to buy crown settings and cabochon moulds and certainly not how to set a bezel with a rubover like I do now. Use the tools available to you and your skill to make what you think is pleasing and communicates what you intend to with the piece, and customers will find you and love your style. Don't worry if you don't have the technical knowledge yet; that's what the learning process is for!
I put everything on the dining table, much to The Viking's dismay. Looking back, that probably wasn't the best of ideas. Ayla was two and Hannah was just three months old. After a few weeks I got some orders through our Facebook page and Tree of Opals was created. I moved from placenta jewellery to
Making Umbilical Cord Jewellery and Placenta Keepsakes
If you're making a lot of resin jewellery in big batches then it's cost-effective to use epoxy resin. Lots of people ask me what brand to buy but I always found the unbranded rigid casting epoxy to be best. Please see the country-specific supplies lists below. Sadly EcoResin is a no-go and I nearly lost my business due to dozens of pieces going yellow. Usually you get epoxy resin in two bottles, part A and part B, which you have to mix perfectly in exact ratios and can take several days to cure. It would be perfect for doing big batches of flower jewellery, such as rose bud pearls.


We mostly use UV resin like the our UV resin here, you can also use the Lisa Pavelka brand but it's more expensive and you can't get the big bottles.  My trick is to buy a 60g bottle and a 200g bottle to refill it with. The little bottles are great to pour directly in your moulds. You'll also need a cheap gel lamp like this. My hack for the gel lamp is to remove the plastic insert and place the lamp on a sheet of aluminum foil! We want the maximum amount of light to hit the jewellery to cure the resin and you work in layers.
Safety Making Umbilical Cord Jewellery
1. Make sure you're not working round kids and pets. Even if a resin has low fume it can still cause a reaction. I've heard of people not only having reactions from contact with resin (like me) but having trouble breathing. Even for yourself you need to take care.
2. Wear proper PPE (personal protective equipment).
See our country-specific buying pages below to find links to buy gloves, masks, aprons etc.



Resin Lock of Hair Jewellery
Our best selling items are our charm beads. They take a bit of practice and a charm bead mould and knowledge of filing, doming and attaching hardware called inserts, also known as grommets and washers. Pearls are popular, they are spheres made with sphere moulds but can be bigger or smaller, and need to be drilled and attached to pearl cups. Rings are a little less complicated because you can pour the resin into a ring cup, or make a cabochon (a "stone" with clients' elements) and fit it into a ring with crown settings. I'll write more blogs soon on settings and explain the differences between the three main style of setting resin rings, how to drill charm beads and pearls.
If you're using UV resin, cure this as your first layer then fill the mould with more resin and any colours and additions. Sometimes we leave the resin completely clear and when the piece is cured we add a coloured core or background. You can add colour and shimmer, glitter, precious metal leaf, mica and even natural colourants like beetroot powder (although these tend to fade quickly in the sun). You will find your own style and clients will choose you because they like your work.


Other Media to Make Umbilical Cord Jewellery With
I have more tutorials and blogs planned for the future including umbilical cord and placenta jewellery, how to make *trigger* baby loss keepsakes, metal clay jewellery and silversmithing.  Also some blogs on being clean, parenthood, veganism, charity work, travelling and various other interests.  Most of my blogs are written in notes on my phone when I don't have internet access (the school gates, the car) or when I'm nursing our son Bastian and I love the chance to share my creativity even more.
Please see our individual country-specific blogs for shopping supplies: The UK version of the list is here, USA, Australia, Canada, other EU countries (coming soon) and non-EU countries (coming soon).
Spellings – this blog is written in the United Kingdom so my spelling is in English. I'll try to add alternatives after but our spelling of jewellery is correct here.  Mould (UK) mold (US).
This post contains affiliate links that, meaning when if you buy one of our recommended products I receive a small amount of commission at no extra cost to you.